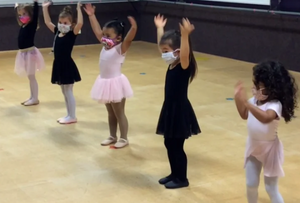 Penny Prima's We're Gonna Keep on Dancing song is the perfect way to end your young dancer classes!
In the video, you'll see how much little dancers LOVE to hear Penny Prima's voice and dance to her song!  You will also see our suggested choreography.  Feel free to make adjustments as it works best for your class. 
Of course, encourage your dancers to sing along with Penny as you end another class by "Keep on Dancing" until next time!
You can find the song for free on Spotify and Apple Music.  If you don't subscribe to either platform, you can find the song on iTunes for 69¢ or download the MP3 files below.
Suggested Choreography
Download Audio Files 
To download, right click the link above and select "Download Linked File As..."